April 8, 2020
Wed Apr 8 20:18:57 2020
<21c2e595> "Eventually we will have some digital certificates to show who has recovered or been tested recently or when we have a vaccine who has received it." Billy Gates
<21c2e595> The City of Austin, ID2020, and several other partners are working together with homeless people and the service providers who engage with them to develop a blockchain-enabled digital identity platform called MyPass to empower homeless people with their own identity data.
<21c2e595> testing implants on the homeless eh? Ya cause they totally need proper ID for all the jobs and such…
<9e126bf3> meanwhile voter ID is oppression
<9e126bf3> enslavement -&gt; empowerment
<21c2e595> use fear for ppl to accept enslavement -&gt; empowerment
<5547a085> I heard rumors about this last year
<21c2e595> <https://www.youtube.com/watch?v=k9GYTc53r2o>
— FROM NYC ICU: DOES COVID-19 REALLY CAUSE ARDS??!!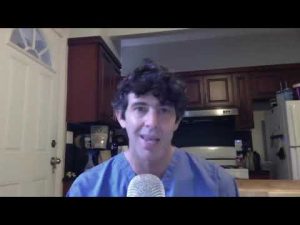 <21c2e595> crazy info from an ICU doc in new york^